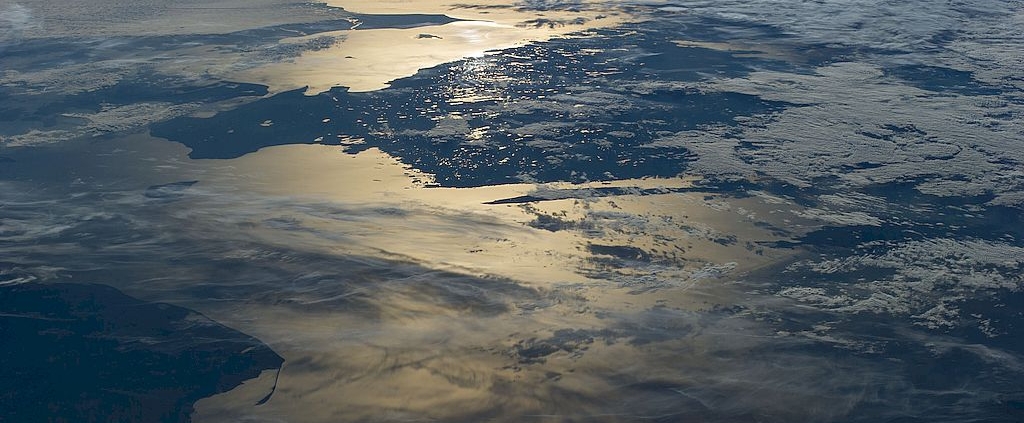 The CE2COAST project website is published
Human-made global climate change will have significant impacts at regional and coastal scales on marine systems, dependent socioeconomies and ocean services. These can strongly interact with regional and local human-activity induced pressures such as fishing, pollution, and eutrophication. The challenges of understanding climate and ocean change at European and global scales require expertise exceeding that available from one single nation.
CE2COAST is a project that adds transnational value by strategically combining national expertise across the disciplines of oceanography, marine biogeochemistry, marine ecology, data and database management, earth system, marine and ecosystem modelling and science and policy communication. The CE2COAST project has 18 members and collaborators all over Europe. The Institute of Numerical modelling together and Latvian Institute of Aquatic Ecology represent Latvia.
CE2COAST will deliver Earth System Model simulations. These will be downscaled to study regional and coastal ocean domains by hindcasting changes in the physical, biogeochemical and climatic fields over the past 40 years and projecting them up to 80 years into the future. In the picture below the model domains for Regional and Coastal Ocean Models can be seen.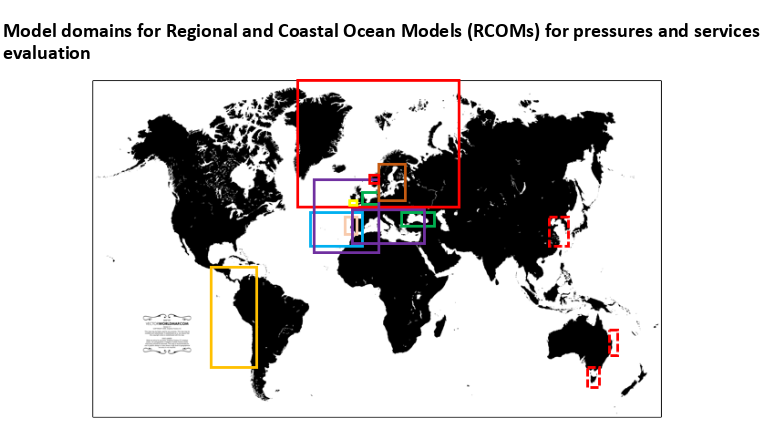 The 80 year future projections will enable CE2COAST to deliver estimates of natural and forced variability of oceanic processes as well as regional and local mean states and trends of pressures on ocean services. A capacity to understand and predict these impacts on regional seas and coasts is essential for developing robust strategies for adaptation and mitigation.
There are five main objectives in the CE2COAST project.
Generate and analyse customised regional observational datasets to deliver an empirical understanding of the state, variability and trends of the ocean and coastal service pressures.
Deliver downscaled simulations of oceanic response to climate change at the basin to regional/coastal scales.
Investigate the added value of improved downscaled projections for determining future pressure (stressor) changes relevant to key ocean services.
Co-produce research strategies with stakeholders and communicate new project knowledge to relevant management, regulatory, industrial and societal organisations.
To enhance the European Marine Research dimension.
We are excited to inform that the project website was just launched and can be visited at – https://www.ce2coast.com/
You can also follow the project developments on twitter
https://modinst.lu.lv/wp-content/uploads/2021/01/c_804424-l_1-k_coastlines-of-the-southern-baltic-sea-1024px.jpg
681
1024
Mihaēls Doroņins
https://modinst.lu.lv/wp-content/uploads/2020/01/IMN-logo-EN.png
Mihaēls Doroņins
2021-01-14 20:20:57
2021-01-15 12:43:08
The CE2COAST project website is published